Throwback World Cup 2011 – The day India won the ODI World Cup after 28 Years
Nothing binds India as a nation as Cricket does and perhaps the most defining moment in the last decade came 9 years ago today when India beat Sri Lanka to lift their second ODI World Cup trophy.
Indian fans had to wait 28 years since Kapil Dev's team lifted the trophy in 1983. The wait was indeed long but the manner in which 2011 World Cup success was scripted, the wait indeed seemed worth it.
The World Cup 2011 was played in India in front of cricket crazy nation and MS Dhoni had built a strong team lift the trophy again. Sachin Tendulkar, Virender Sehwag, Gautam Gambhir, Yuvraj Singh, Suresh Raina, and Dhoni himself gave a strong foundation to the batting unit while Zaheer Khan, Ashish Nehra, Harbhajan Singh, and Ashish Nehra were the pillars of strength for the bowling unit.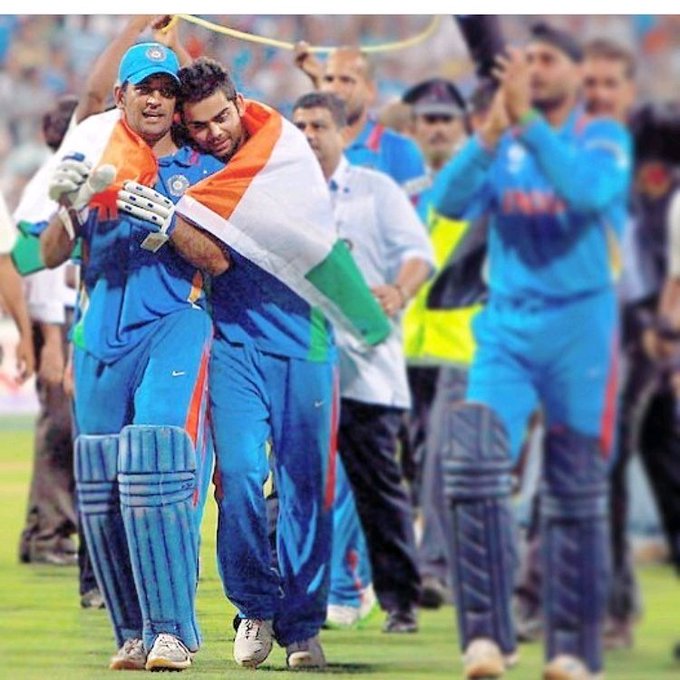 Meanwhile, Virat Kohli, Munaf Patel, and Ravichandran Ashwin were quietly doing their jobs to help the team go from contenders to the eventual champions. A semi-final triumph against Pakistan set the team to a highly anticipated final against another Asian rival in Sri Lanka.
Batting first, the Lankans put up a respectable score of 274/6 which in a World Cup final was never chased down before. Incidentally, the highest second-innings score in a World Cup final before 2011 was 274/10 which Australia managed in 1975 and that too from 58.4 overs.
So, India had to rewrite history books if they were to lift their second World Cup trophy and we got off to the worst possible start. Both Virender Sehwag and Sachin Tendulkar were out before the end of 7th over and Team India were reeling at 31/2 after 6.1 overs. Gautam Gambhir was still at the crease and he found a fellow Delhite Virat Kohli in support as the pair added 83 runs for the 3rd wicket.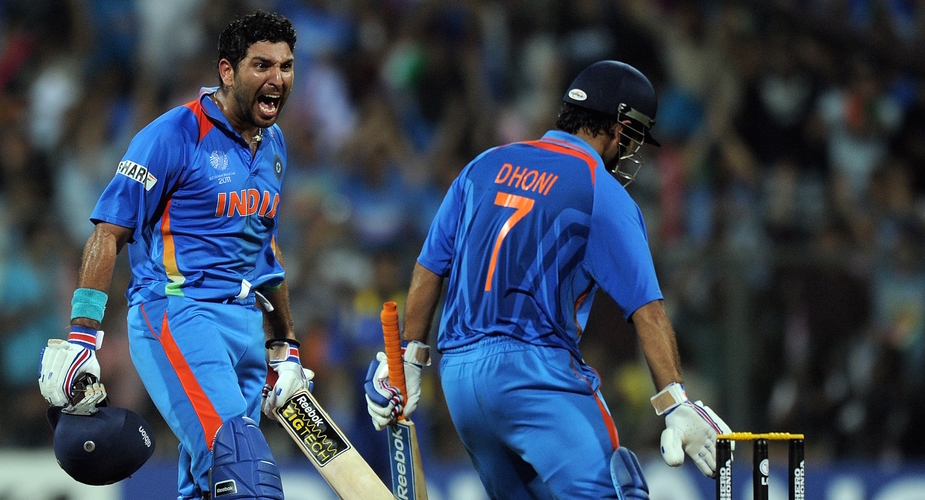 When Kohli got out in the 22nd over, MS Dhoni came down to the middle and played a sensational match-winning knock of 91* in just 79 balls. Gambhir was the pillar that laid the foundation for that magical night in Mumbai though. The southpaw made 97 from 122 balls and was cruelly denied a well-deserved hundred in the World Cup final.
Yuvraj Singh joined Dhoni in the middle to provide the finishing touches as India reclaimed their World Cup glory on their own turf and became the first host nation to lift the World Cup trophy. The 2011 World Cup was truly a culmination of many things coming together at the right moment for India and we as a nation saw it all coming together on that magical night of 2nd April 2011 at the Wankhede Stadium.
If you want to relive all of that again, Star Sports will be telecasting a re-run of the World Cup 2011 final on 2nd April 2020, starting at 2 PM.