Cricket returns to action with Taipei T10 League
At last Cricket action will return amid the Coronavirus pandemic with Taiwan hosting the Taipei T10 League starting on April 25. The Taipei T10 league comes as a mere consolation as this was supposed to be the peak IPL time for cricketers and fans.
Cricket is on an indefinite break all over the world but Taiwan have become the first country to put an end to the no-sports monotony and are holding this 8-team tournament with a very unique format.
What is T10 Cricket League in Taipei?
Taiwan's T10 League will feature 8 participating teams – Hsinchu Titans, Taiwan Daredevils, TCA Indians, Chiayi Swingers, PCCT United, ICCT Smashers, Taiwan Dragons and FCC Foromsans. These teams have initially been drawn into 2 groups where every team will play 3 group stage matches.
What is the format of Taipei T10 League?
Once the league stage is over, the top 2 qualifying teams from each preliminary group will take on each other in a virtual semi-final. The remaining teams will be placed in 2 separate groups based on their finishing position in the group stages.
These 6 teams will battle it out to reach the semi-final of Taipei T10 League. The semi-final and final of the Taipei T10 League is scheduled to be played on May 17th.
When will Taipei T10 League be played?
The first match of the Taipei T10 League will be played on April 25 and the final match will be hosted on May 17th. According to the officials, matches of the Taipei T10 league will only be played on weekends so the tournament can get the maximum attention from the fans.
The entire world is on a forced lockdown owing to the Covid-19 Pandemic and we have been left without any sports action for close to 2 months now. Amid these tough times, Taiwan's initiative of launching the Taipei T10 League is a brave one which many countries will be following closely and could very well make their own plans of re-introducing the sports action.
Taipei T10 League Fixtures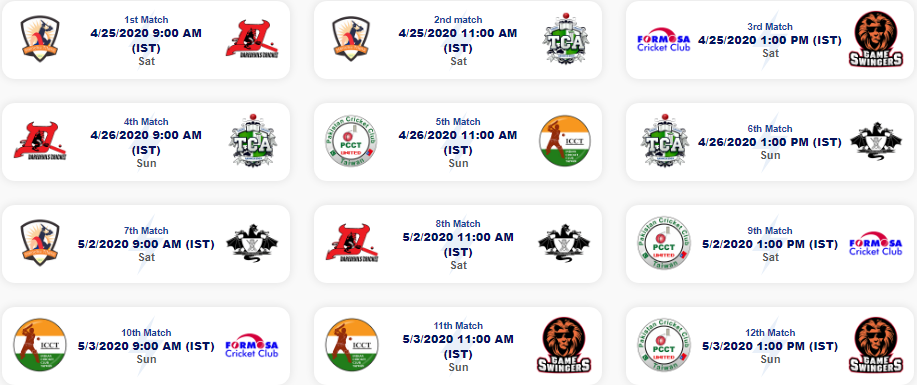 Where can I watch the Live Streaming of the Taipei T10 League?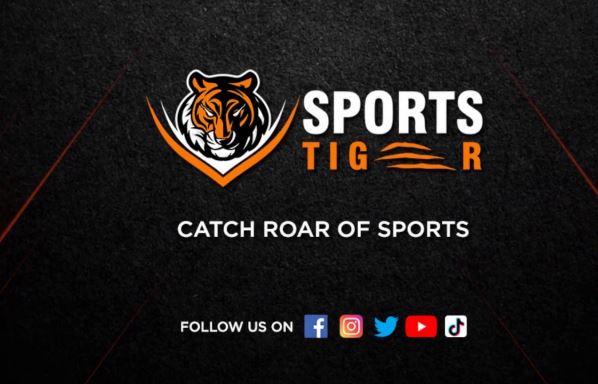 The live streaming of Taipei T10 League can be followed on Sports Tiger live streaming platform worldwide.