Star Sports to telecast all the 7 India vs Pakistan World Cup matches from April 4th
Before we start any further, let's give ourselves a loud round of applause for sticking to the self-isolation regime instructed by our government and almost every healthcare professional.
Now if you are a sports fan, this lockdown must be very harsh on you as there is virtually no LIVE sports action to enjoy unless you are a fan of "Belarus Premier League". Fun Fact – Belarus have moved against the idea of lockdown and are continuing their football league – GOOD LUCK TO THEM.
As for the cricket fans, March 29 was a bitter pill to swallow as Indian Premier League 2020 was scheduled to start on Sunday night but instead we were forced to go back to the memory lanes and watch old cricket videos.
Speaking of going back in the memory lane, Star Sports are doing their best to ensure Indian cricket fans have something to look forward to during these difficult times. As per the sources, Star Sports will telecast all the 7 India vs Pakistan World Cup matches to date starting April 4th, 2020.
India vs Pakistan World Cup telecast schedule on Star Sports
1992 WC: 4 Apr
1996 WC: 5 Apr
1999 WC: 6 Apr
2003 WC: 7 Apr
2011 WC: 8 Apr
2015 WC: 9 Apr
2019 WC: 10 Apr
On Star Sports 1 at 11 am!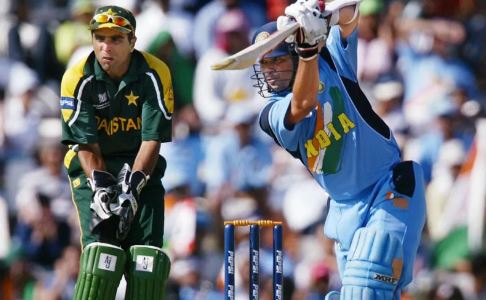 Needless to say, every Indian cricket fan will be glued to their TV screens to once again witness Team India thrash their arch-rivals in all of the 7 prior World Cup encounters. Perhaps the most famous of this lot will be the 2003 World Cup match where Sachin Tendulkar was at his magnificent best scoring 98 runs to lead Indian to an emphatic 6 wicket win.
Then came the 2011 World Cup which may be the most important India vs Pakistan World Cup game of all time and once again Sachin rose up to the occasion. The Master Blaster was dropped 4 times during this match and went on to score a match-winning century.
So all our Cricket enthusiasts, do not forget to tune in to Star Sports for the repeat telecast of all the 7 India vs Pakistan cricket world cup encounters starting from 4th April 2020.