New Feature Alert on the Fan2Play app
The world of Fantasy Sports is an ever competitive one where all the apps have to keep improving and bringing new features for their target audience. With Fan2Play, you may have already witnessed the most unique Fantasy Gaming experience where unlike other apps, you do not have to struggle to pick 11 players from the two available teams. Instead, you can create your team with just 2/3/4 players and you will be ready to enter a contest.
Continuing the theme of improvement, Fan2Play's Fantasy Cricket and Fantasy Football game has gone through a small but helpful UX/UI change. Now you will be able to see the entry fee and prize money for each open challenge giving all the users more clarity about the challenge they have selected.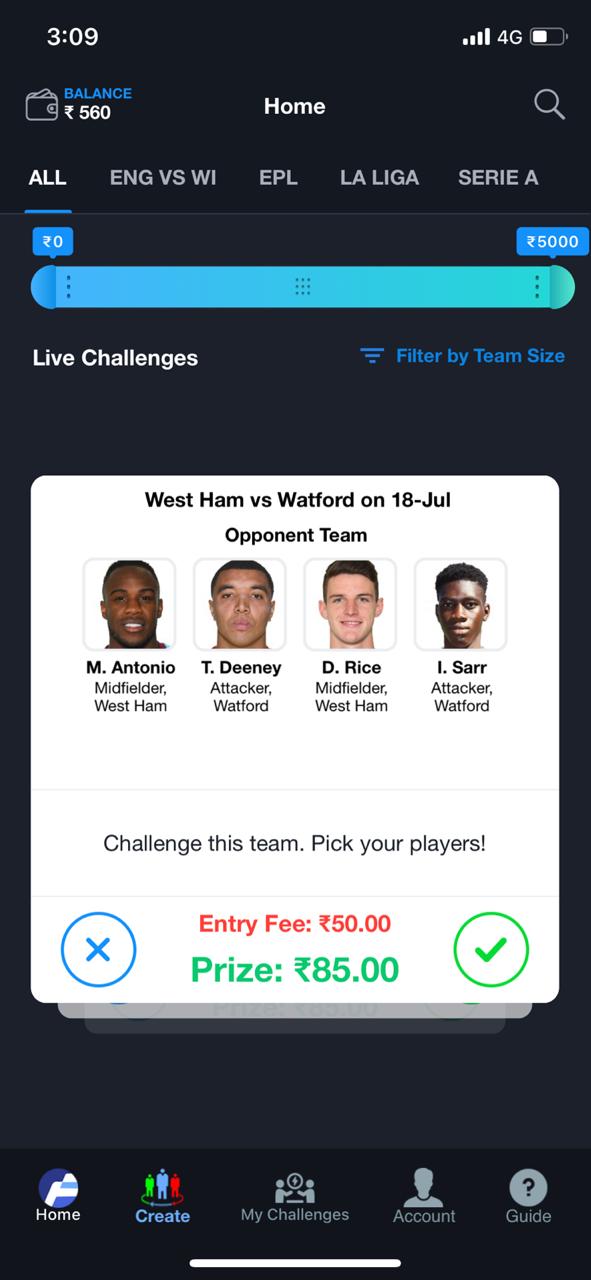 That is not all – We have also plugged our Point System for every available screen for the player selection for our users. We believe that simplifying the Fantasy Cricket and Fantasy Football games goes a very long way in retaining the users for longer period of time.
Fan2Play also took another look at the point system for both Fantasy Cricket as well as Fantasy Football games and we did few changes to our point system for the Fantasy gaming on Fan2Play.
Apart from these changes, another change we did on the Fan2Play fantasy app was to introduce the points accumulated by all the players in their last 3 games to make the player selection process easier for all the Fantasy gaming lovers.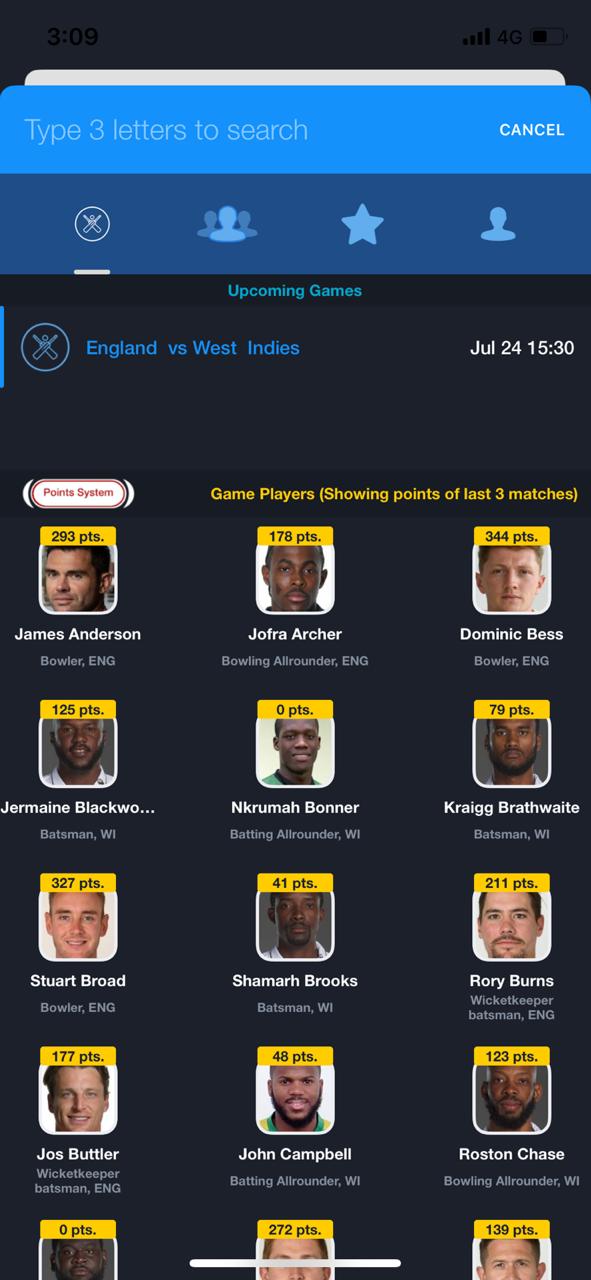 With so many Daily Fantasy Sports apps in the market right now, Fan2Play aims at bringing the best Fantasy Cricket and Fantasy Football gaming experience to all the Daily fantasy sports lovers.
As for all the Fantasy Cricket and Fantasy Football gaming lovers, please stay tuned and we will soon be launching a new app update with some exciting features coming your way. Stay tuned, and until then, keep taking the panga on Fan2Play.